Welcome
Dr. Henny
is ready to help you with your chiropractic adjustments.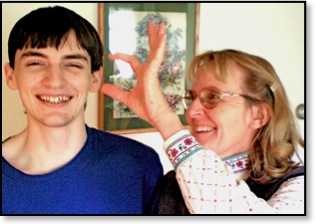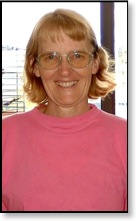 Mark
, often acting as Dr. Vogelzang's front end staff, can privately work on your computer.

Dr. Henny T.M. Vogelzang
, DC, is a graduate of the
Canadian Memorial Chiropractic College
in Toronto, Ontario

After being a Richmond BC chiropractor for a few years, Henny moved to Ladysmith, B.C., where she has been helping with chiropractic needs ever since. Henny is a member of the
College of Chiropractors of BC
and the
BC Chiropractic Association
.


Please see Dr. Vogelzang's ratings by clicking here.
Her chiropractic office is on the bottom floor of her house, and the charming entranceway is a wonderful welcome. A few years ago the number of the building was changed from 306 Rigby Place to the current 209 Rigby Place, and
some
online maps and GPS units still do not show the location correctly. Please use the map below for locating Dr. Henny's chiropractic office. There is parking right outside the office.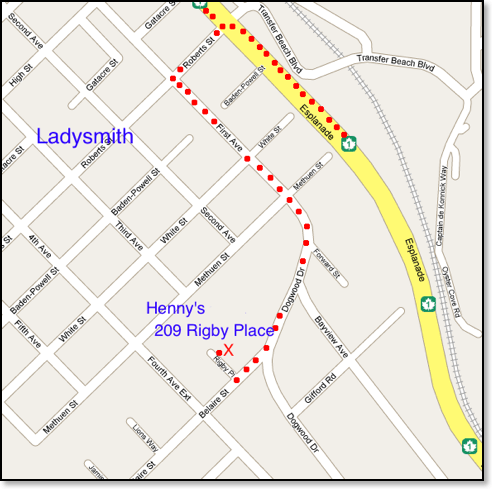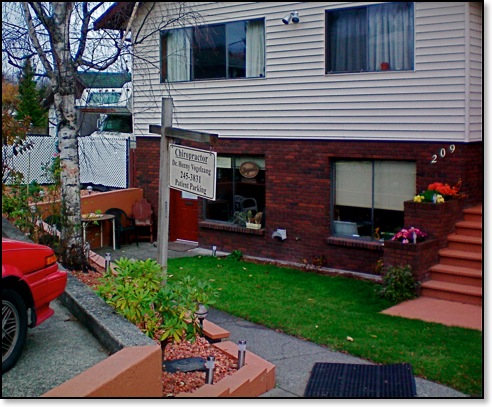 The grass has been replanted with bee friendly clover.

Chiropractor Duncan Chiropractor Crofton Chiropractor Chemainus Chiropractor Ladysmith Chiropractor Nanaimo